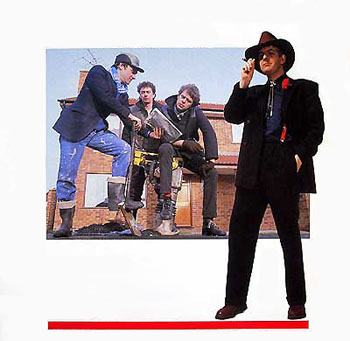 Nick Lowe: Half A Boy And Half A Man

[purchase]

I love Half A Boy Half A Man for two reasons: the cheezy vox organ and the especially wry lyrics, Nick's knife is sharper than usual. The rest of Nick Lowe & His Cowboy Outfit isn't that strong, but it features the backing of perhaps Nick's best road band - Martin Belmont and Billy Bremner on guitars with the excellent Paul Carrack on keyboard and backing vocals.

If you dig Nick Lowe, you should check out my three part retrospective of the Basher's career:


lowe profile

nutted by reality

in the nick of time
Half a boy and half a man - I'm still looking for that other half, myself.