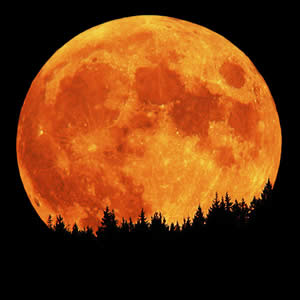 Ada Jones & Billy Murray: Shine On, Harvest Moon

[public domain]

There's been a Harvest Moon song posted already, but Shine On, Harvest Moon is worthy of an entry of its own. It was composed in the early 1900s by the husband and wife team of Jack Norworth and Nora Bayes. Billy Murray and Ada Jones, the Acoustic Era's John Legend & Lauryn Hill, scored a #1 hit with it in June of 1909.


Leon Redbone: Shine On, Harvest Moon

[purchase]


Leon Redbone, who's somewhere between fifty-eight and seventy years old, is such a mystery man that at different times it was rumored he was actually people disparate as Andy Kaufman, Frank Zappa and Father Guido Sarducci. All you hipsters out there most likely know him from his duet with Zooey Deschanel of Baby, It's Cold Outside, from that Elf flick.

Since Leon is a singer and guitarist that specializes in Tin Pan Alley classics, it's only natural he covered Shine On, Harvest Moon - one of a series of moon related songs of the era.