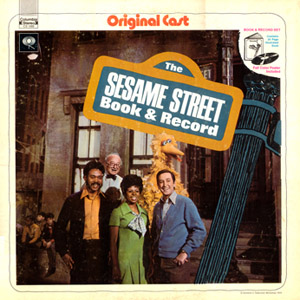 Bob McGrath: The People In Your Neighborhood

[purchase]


Oh, who are the people in your neighborhood?
In your neighborhood?
In your neighborhood?
Say, who are the people in your neighborhood?
The people that you meet each day
Is there any greater act of citizenship than knowing the people in your neighborhood? I think not - join Bob McGrath as he strolls around his environs, greeting the people that he meets each day.
Here's the lyrics
so you can follow along.
Sesame Street - People in Your Neighborhood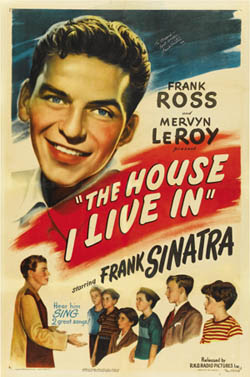 Frank Sinatra: The House I Live In (That's America To Me)
[
purchase
]
The House I Live In was part of a ten-minute short film starring Frank Sinatra to oppose anti-Semitism and racial prejudice at the end of World War II. It received an Honorary Academy Award and a special Golden Globe award in 1946.
With the US political season in the home stretch, I have to say this is the ugliest Presidential race I've ever witnessed. The House I Live In reaffirms what this country should stand for, I think Americans need to be reminded of that right now.
What is America to me
A name, a map, or a flag I see
A certain word, democracy
What is America to me

The house I live in
A plot of earth, a street
The grocer and the butcher
Or the people that I meet

The children in the playground
The faces that I see
All races and religions
That's America to me
Here's the short, though keep in mind using a war to explain brotherhood is indicative of the dire times.
Frank Sinatra- The House I Live In video short (1945)