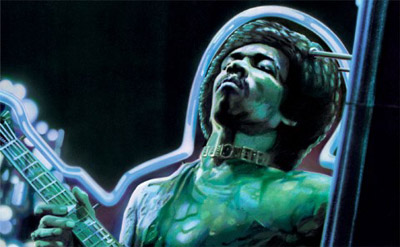 The Jimi Hendrix Experience: Manic Depression

[purchase]


Manic Depression comes from The Jimi Hendrix Experience's debut album, Are You Experienced. It's an apropos choice for this week's theme, given that the man behind the tricky beat, drummer Mitch Mitchell, passed away earlier this week.

Manic Depression finds Mitchell in explosive form, the 12/8 drum gallop showcases the strong Elvin Jones influence on Mitch's style, a perfect foil to Jimi's psychotic psychedelic fret work. I'm pretty sure it's easier to dance to architecture than to this tune - I've a couple more fine examples of Mitchell's playing with The Jimi Hendrix Experience over in comments at my latest snuhthing/anything post: connive to thrive friday five.