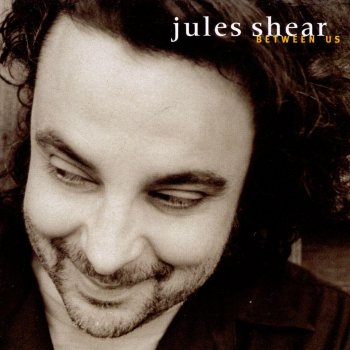 Jules Shear (w/ Amy Rigby): You Might As Well Pray
[
purchase
]
Jules Shear has had a pretty interesting life, for a musician who has never really become famous. He's released more than 20 albums since 1976, most recently in 2017, as a solo artist and with others. He's acknowledged as a top-notch songwriter, and has penned hits for Cyndi Lauper ("
All Through the Night
"), The Bangles ("
If She Knew What She Wants
") and has had written or co-written songs recorded by artists as diverse as Olivia Newton John, Iain Matthews, Aimee Mann, Art Garfunkel, Alison Moyet, and Roger McGuinn. He dated Aimee Mann, who wrote
a song about their breakup
. He's worked with Todd Rundgren, Tony Levin, Elliot Easton, Rick Danko, Jimmy Vivino, Rod Argent, and Chuck Prophet, among many others. Shear was the inspiration for, and
host
of the first 13 episodes of MTV's
Unplugged
. And yet, he is one of those musicians who have had a long career tarred by the phrase "critically acclaimed, but commercially unsuccessful." Although I don't know for sure, I'll assume that Shear has been able to make financial go of it for all these years, but I bet it wasn't always easy.
I remember seeing his second and third albums, as a member of Jules and the Polar Bears, released in 1978 and 1979, around the WPRB studios, but they made no musical impression on me. I have no recollection of having played them on the radio, but maybe the name was distinctive enough to stick in my brain. I'm also pretty sure that I don't remember hearing any of Shear's music until his 1998 album,
Between Us
. (I wasn't watching MTV back when
Unplugged
was on). And I'm fairly certain that I heard songs from the album on WFUV.
Between Us
quickly became a family favorite. It is an album of 15 low-key duets between Shear and (mostly) female singers (and one instrumental duet with bassist Rob Wasserman). The songs are charming, interesting, and I remember listening to them in the car as my family sang along (and I kept my terrible voice quiet). Some of the highlights are his duet with Suzzy Roche ("
On These Wheels Again
"), complete with barking dog, "
Who's Dreaming Who
," with Rosanne Cash, and "
Betrayal Takes Two
," featuring Angie Hart (best known, I guess, as a member of Australian band Frente).
But another favorite from the album was his duet with Amy Rigby, the wistful "You Might As Well Pray." I think that it is about a couple looking at the damage they have caused each other, yet hoping that just maybe, with divine intercession, they can work things out. I could be wrong, of course, because the lyrics are a bit vague, but as is common in a Jules Shear song, they are interesting and well chosen.
I've picked up a few of his albums over the years, both recorded before and after
Between Us
, and while I have enjoyed them, nothing of his has stuck with me as much as that album. It's an interesting thing about music, isn't it? As good an album as I think
Between Us
is, it is far from universally appreciated, even among Shear fans (and it doesn't even appear to be available in downloadable form anywhere). But it was a combination of the music, and the time in my life when it came out, and the fact that my wife loved it (and still plays it from time to time), that has cemented it in my mind. With music, like comedy, sometimes timing is everything. There are times when I hear a song on the radio, and it does nothing for me, but it reminds me in some respects of stuff that I like, and I wonder if I might have felt different about the song if I had heard it, say, 20 years ago. Or conversely, whether music that I love would leave me cold if I heard if first today.