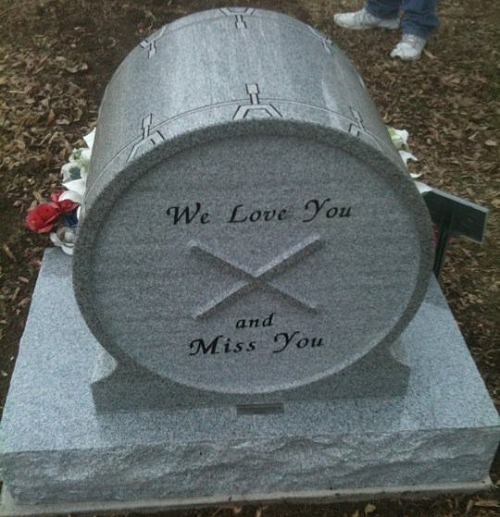 I've mentioned in the past that I'm a bad drummer, but nevertheless, I'm a member of the Drummers Club, such as it is. In 2022, the club lost a whole bunch of members, and I'm going to write about some of them, all of whom were, broadly, rock drummers, but with very different styles. As an organizing principle, we'll start with the oldest and work our way to the youngest. I'll break this up into a few posts, so that they don't get too long and you get bored partway through (like with many drum solos. Yes, I said it.)
Jet Black (Brian Duffy)—Duffy, born in 1938, was best known as the drummer for The Stranglers, a band that was better known in its native England than here in the US. Before that, he was an entrepreneur, owning a fleet of ice cream trucks and an off license (look it up, Americans), and was an early proponent of home brewing. Duffy joined The Stranglers in 1974 and played with them until 2015. His playing was not particularly flashy, and had jazz influences, although he could play hard and fast when necessary. Starting in the mid-80s, Duffy moved from an acoustic kit to an electronic kit, eventually creating and patenting the "Jet Black Power Bass Drum Pedal." He also wrote a few books about his time in The Stranglers. You can hear him here, playing on the 1979 song, "Duchess:"



Duffy had suffered from heart and respiratory issues his whole life, and often had to miss tours and performances as a result. He died on December 6, 2022, at the age of 84.
Jerry Allison-Allison was the drummer for The Crickets, and was the co-writer, with Buddy Holly, of "That'll Be The Day," and "Peggy Sue." I admit to being surprised that Buddy Holly's drummer was actually younger than the drummer of The Stranglers, but it's true—Allison was born in 1939.
Interestingly, on songs that were credited to Buddy Holly & The Crickets, Allison's drumming was more powerful and used cymbals and snare drums, while on the songs credited to Holly alone, Allison mostly played softer, primarily on the tom-toms. "Peggy Sue," which was originally titled "Cindy Lou," was renamed to help Allison get his girlfriend of that name back. It worked—they married in 1958 (and divorced in 1964). You can see Allison backing Holly on the Ed Sullivan Show on "Peggy Sue" here:



Despite (or maybe because) he was only in his teens when the early Buddy Holly songs were recorded, Allison was not afraid to try unorthodox methods in the studio, including foregoing drums altogether in favor of clapping, slapping his legs, or banging on cardboard boxes. He also had a minor hit, under the name Ivan, singing a cover of "Real Wild Child," featuring Holly on guitar and backing vocals.
After Holly left the Crickets shortly before getting on that fateful flight, Allison toured with the reconstituted Crickets, before moving to Los Angeles and working as a studio and touring musician for, among others, Eddie Cochran, Waylon Jennings, and the Everly Brothers.
In 2012, Allison was inducted in the Rock and Roll Hall of Fame, which specially added the Crickets to rectify their mistake of inducting Holly alone in 1986. Allison died of cancer on August 22, 2022, nine days before his 83rd birthday.
Dino Danelli- Danelli, who recently died on December 18, 2022, at 78, after a period of declining health resulting primarily from coronary artery disease and congestive heart failure, was a drummer whose work, but not name, I was long familiar with (and I'm not proud about that). Trained as a jazz drummer, Danelli played with Lionel Hampton and in New Orleans before returning to New York (near his native Jersey City). In the early 1960s, Danelli played with a number of different musicians, and even tried his luck in Vegas casino bands, along with Felix Cavaliere.
In 1964, though, Danelli and Cavaliere returned east and formed the Young Rascals, who later grew up and became just The Rascals. Danelli's contribution to The Rascals was critical, if overshadowed by their amazing pop songwriting. But it was not only his fine playing, but his flashy personality that was memorable. You can see that here in this clip, also from Ed Sullivan, where Danelli not only rocks away on "Good Lovin'", but spins his sticks (a schtick he, along with generations of drummers, nicked from Gene Krupa).



After the Rascals broke up, Danelli and fellow Rascal Eddie Brigati formed Bulldog, before playing as a sideman with other groups, including Little Steven & The Disciples of Soul. He also participated in Rascals reunions over the years, including in a brief Broadway run in 2013 in a production that toured North America. In addition to his musical talent, Danelli was a visual artist who designed album covers.