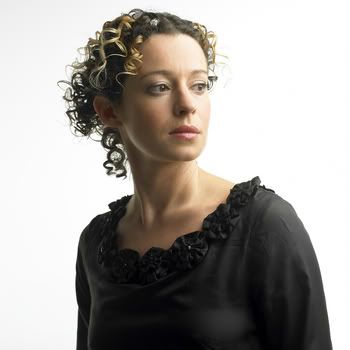 Kate Rusby: The Cobbler's Daughter

[purchase, priced in British pounds]

Kate Rusby is surely one of the leading voices of English folk music. The Cobbler's Daughter comes from Rusby's 1999 album Sleepless, which was her breakthrough album. Sleepless was nominated for a Mercury Prize. The Mercury Prize is the British equivalent of a Grammy. The Mercury goes to the best album of the year, and folk albums are almost never considered. But Rusby is that good.

As far as I can tell, The Cobbler's Daughter is a traditional song. I can not find any recording of it before Rusby's, however, and the song seems like a modern twist on a situation that often occurs in traditional songs of the British Isles. A beautiful young maiden catches the eye of a young man who then comes to court her. In traditional songs, it is assumed that she will fall in love with him in turn, and their love will either lead to tragedy, or it will overcome all obstacles, and the song will end happily. Rusby gives the young maiden a choice in the matter, and love goes off the rails from there. I'll let you discover the rest for yourself.