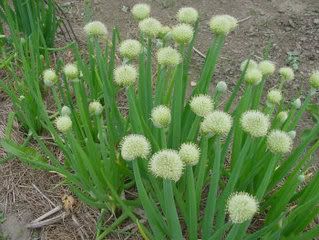 Booker T. & the M.G.'s: Green Onions (Live)
[purchase]

I woke up early this morning to two pieces of news—first, that our theme for the week was "The Plant Kingdom," and second, that Donald "Duck" Dunn, the bass player who was a member of Booker T. & the M.G.'s, had died. I naturally thought of posting "Green Onions."

Then, I found out that Dunn joined the band after the song was released. On the other hand, having been a member since 1964, I have to assume that he played the song maybe a million times, so I decided to post it anyway. The version that I have attached is not the original studio version featuring Lewis Steinberg on bass, but a live version that I obtained off of a Stax label sampler that I downloaded a few years ago. Based on the length of the track, I'm pretty sure that it is originally from an album called "Funky Broadway: Stax Revue Live At The 5/4 Ballroom" from August, 1965, which appears to feature Dunn on bass.

Dunn was a legendary bass player, and he also was a songwriter and producer. In addition to being part of The M.G.'s, he was a Stax session musician and appeared on recordings with Muddy Waters, Freddie King, Albert King, Neil Young, Jerry Lee Lewis, Eric Clapton, Tom Petty, Creedence Clearwater Revival, Wilson Pickett, Sam & Dave, Rod Stewart and Bob Dylan. He played himself in The Blues Brothers movies, and was in the band.

Booker T. and the M.G's was one of the first integrated rock bands, and was the originator of the Stax sound. Booker T. Jones sat in with the band on The Late Show with David Letterman last week, and his last two solo albums, "Potato Hole," where the backup band was The Drive-By Truckers, with Neil Young adding guitar, and "The Road from Memphis," recorded with members of The Roots along with guests including Lou Reed and Sharon Jones, are both excellent.

And to completely tie this up, after deciding to post this song, I had a bagel with scallion cream cheese for breakfast.