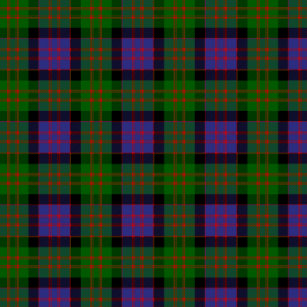 King Crimson: The Court of the Crimson King
[
purchase In The Court of the Crimson King
]
Fairport Convention: Time Will Show The Wiser
[
purchase Fairport Convention
]
Quiet Sun: Rongwrong
[
purchase Mainstream
]
Surprisingly, there are a few Ian McDonalds or MacDonalds who are prominent in British music, although maybe it isn't all that surprising, since I bet it is a pretty common name over there (and here, for that matter, according to Google). And there are some connections among them. So, you need to pay close attention here, or you might get lost.
Let's start with multi-instrumentalist Ian McDonald, born in 1946 in Osterly, England, best known for his woodwind playing. This McDonald participated in sessions in 1968 with Michael and Peter Giles, Robert Fripp and McDonald's then-girlfriend, Judy Dyble (who had recently been replaced in Fairport Convention by Sandy Denny). After some personnel shifting, the nucleus of Fripp, Michael Giles and McDonald, along with Greg Lake, became King Crimson, releasing the classic
In The Court of the Crimson King
. He left the band after that record along with percussionist Michael Giles, and recorded an album as
McDonald and Giles
(although Giles also appeared on King Crimson's second album as a session musician).
McDonald became a session musician playing on, among other songs, T. Rex's "Bang a Gong," before guesting on King Crimson's great
Red
album, with plans to rejoin the band, until Fripp (temporarily) disbanded it. Moving from the sublime to the ridiculous, he became a founding member of Foreigner (with one of the Mick Joneses), forcing me to mention that execrable band (Note—it is hard to type while holding your nose).
Thereafter, he was a member of the
21st Century Schizoid Band
, essentially a Crimson cover band featuring mostly former (and future) members of King Crimson, has backed a number of other musicians, including former Genesis guitarist
Steve Hackett
, former King Crimson singer/bassist
John Wetton
, Dyble, and others, and has guested with Asia.
Moving on to Ian Matthews MacDonald, also born in 1946 (9 days before the guy above), in the delightfully named Barton-upon Humber, England, although he later moved to the not delightfully named Scunthorpe. In 1967, this MacDonald was recruited to join Fairport Convention, and sang on their first two albums, the first of which included Judy Dyble. At some point, he changed his name to Ian Matthews, to avoid confusion with the King Crimson McDonald. When Fairport Convention began to move away from American folk/rock music and toward British folk, Ian found himself not invited to recording sessions, and quit/was fired before the release of Fairport's great
Unhalfbricking
album.
Matthews then formed Matthews' Southern Comfort, an essentially Americana album, initially featuring a number of members of Fairport and their circle—his second album spawned a hit cover of Joni Mitchell's "
Woodstock.
" After that, he was in and out of various bands and released solo albums with very occasional commercial success, and changed the spelling of his first name to Iain.
British music critic Ian MacCormick changed his name to Ian MacDonald and is best known for a book,
Revolution in the Head
, a critical history of the Beatles. But this MacDonald was also a musician, providing lyrics to the band Quiet Sun, which featured his brother Bill MacCormick and future Roxy Music guitarist Phil Manzanera. He sang backup on Quiet Sun's excellent "reunion" album
Mainstream
. Maybe he is on
this song
. Sadly, he committed suicide in 2003 after suffering for years with depression.
There's also an American actor named Ian MacDonald (born Ulva Pippy in 1914), possibly best known as villain Frank Miller in
High Noon
(although in 1949's
Come to the Stable
, he played Mr. Matthews). I have no idea if his character's first name was Ian, or Iain, for that matter.